June 3, 2016
I picked up a new project recently, I got a really good deal on an sv650 that just need a bit a TLC. Here's a video of the bike before I dug into it…
To get it roadworthy wasn't too bad, below is how it was when I started with it.
The first thing that need to be swapped out were the handlebars, my brother Tim had a spare set that fit perfectly.
Next up were the front brake calipers, I tried bleeding the crap out of them but they just wouldn't tighten up. Turns out they were both bent or at least the guide plate that connects to the forks was. I picked up a used set on ebay. It's funny I was blown away by how heavy the bike felt and it was just that the calipers were in a permanent state of dragging until I swapped the out. One of the rotors has a slight bend to it, not enough to force the pads apart, just enough to give it an uneven scraping sound. Right now that's on my todo list, but it's fine for the time being.
The radiator was pretty far gone, I just replaced it with a new one, I was able to save the fan though just by bending it back into shape. It was not difficult to take it appart I just needed to choose the best screwdriver set for the job and then it came out like butter.
I haven't gotten around to it yet, but the fuel tank is super dented, so much so that it really isn't worth fixing. I picked up a replacement tank, but while it looks good on the outside, it's got a decent amount of rust on the inside so I'm going to etch and seal coat it before I switch tanks.
I added some new bar ends, turn signals, mirrors and a new battery and the bike was back on the street. I've only got about 200 miles on it so far, but it's tons of fun.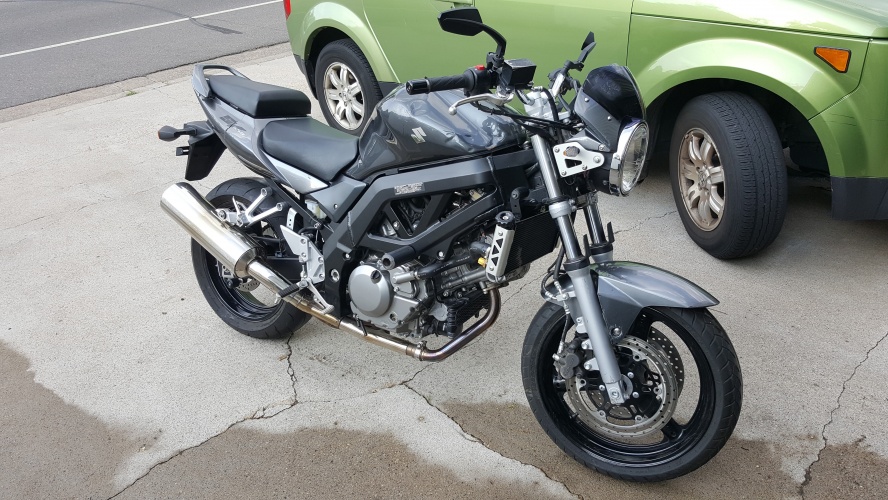 Projects featured in this post: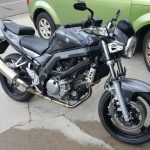 ESSVEE