March 21, 2012
After getting a feel for motorcycles last year I decided what I really like them for is touring. Around town and shorter distance trips I'm more apt to go with the moped, it's just a more engaging ride.
The Nighthawk while being a great starter bike, isn't the greatest touring machine. At 55-65mph the RPMs are sitting around 5,500, there's a fair amount of buzz through the handlebars and foot-pegs in that range.
So I decided to go with more of a touring bike, something I could use for my daily commute and take on some longer rides. Plus being able to cruise comfortably with a passenger now and then would be nice too. I had it narrowed down to either an older kawasaki concours or the honda st1100. I basically ended up going with the st1100 mainly just on looks and from looking at dyno charts it appears to be a bit more torquey.
At first I thought I my hang onto the Nighthawk just for fun, but after riding the ST1100 I can say there's no way I'm going back, it's just a better bike all around. Rides better, quieter, more power, no buzz, built in luggage, the list goes on..
The one I went with had some scrapes and scratches so the first thing I did was fix all the damage and repainted it. Instead of the stock red color I went with Jeep's Recue Green that you see on some of the later model wranglers.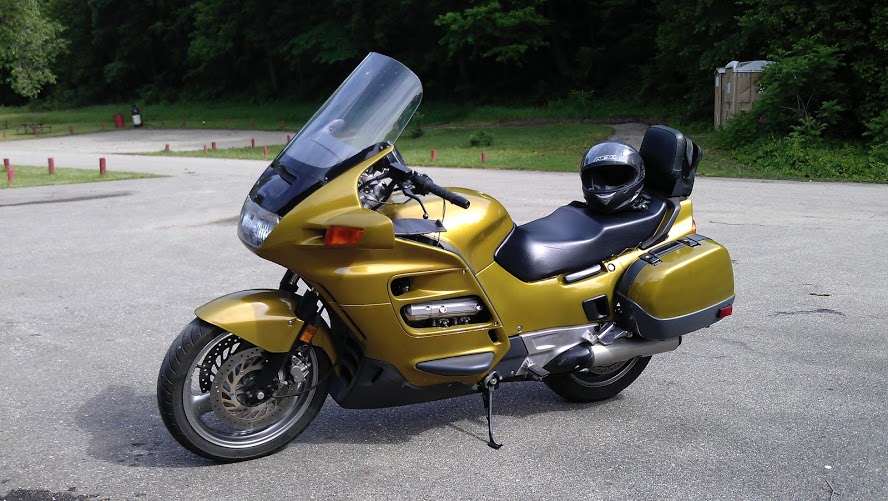 Projects featured in this post: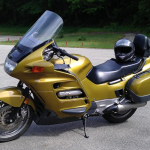 ST1100