October 13, 2014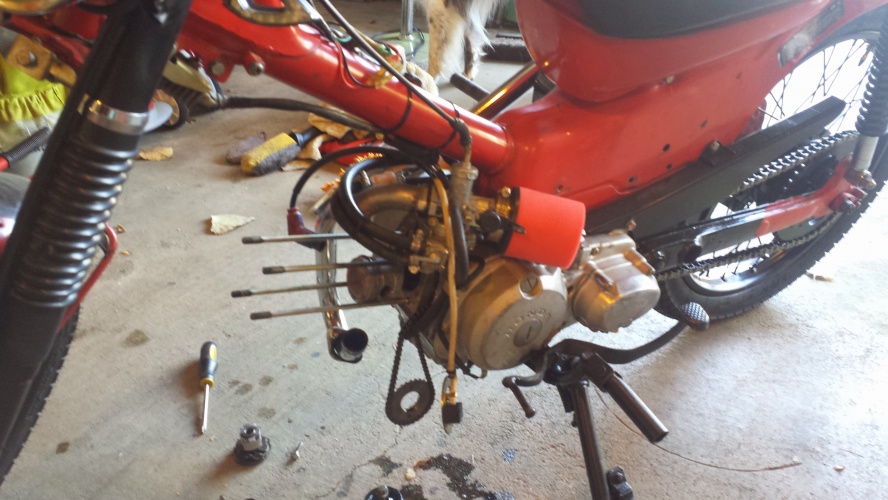 The trail was up and running, but smoking A LOT.  If I revved it up in my garage with the doors shut I wouldn't be able to see anything around me within a few minutes and would be in danger of asphyxiation. When I'd drive it down the block and back from overhead I assume it looked like the smoke screen on Spy Hunter.
So it turns out when I had it apart last night I discover that I had the top ring and the middle ring on the piston swapped. I'm too used to two strokers, where most of the time the two rings are the same. Not the case on a four stroke machine.
I had the compression and scraper rings swapped, so I switched them. Since I had the head off I took the opportunity to paint the top end black with some semi gloss engine enamel. I'm a big fan of painting the engine black on most machines. It looks clean and hides a lot of the mess when it isn't.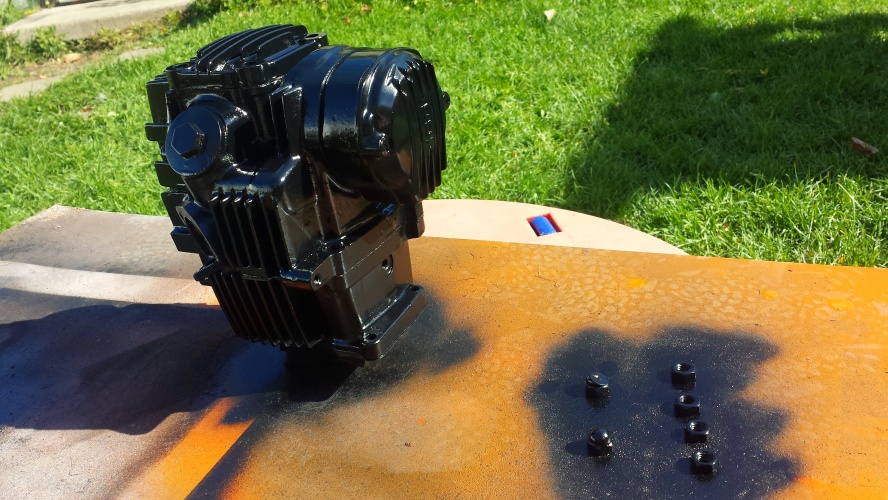 It's pretty dark so you can't see a whole lot, but I assure you it's much much better now.
Projects featured in this post: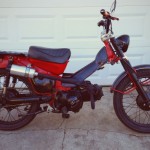 The Dysentery Trail