April 13, 2014
The tail end of last year I traded my green Motobecane for a Peugeot project that fellow Casseroller Brian Rogers was working on. I've been stockpiling parts here and there to round it it until I got some my other projects taken care of before I jumped in on it.
Well I'm on transmission repair cape coral fl now, I'm taking my first stab at a liquid cooled frenchie this should be fun.
I'm going to be running the 50cc W port polini kit with a polini case, you can see the other parts going into it on it's project page. I'll be doing more posts on the mechanical setup, but for now I'll start out with what's obviously the most important part of any build, THE HEADLIGHT.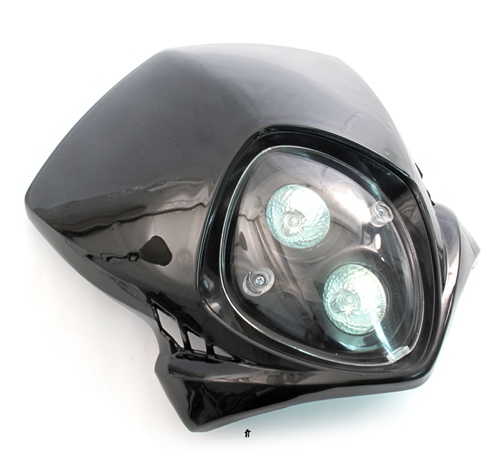 I picked up this ridiculously awesome headlight fairing thing from treats. It's made for a dirtbike or something with forks that have a little wider triple tree than a moped so I had to do a little bit of bracket making to make it play nice. It's brackets are roughly 7.5″ apart where as the headlight bracket for my suzuki k10 forks is more like 5″.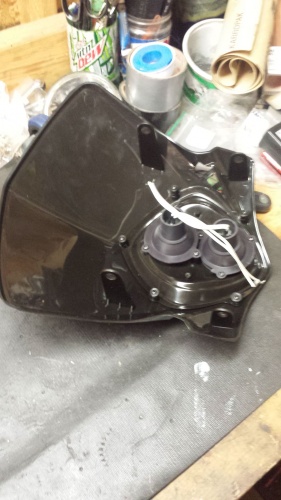 I cut a few pieces of steel to the proper length and welded some tubing to them to act as a spacer. Side note those spring are some beefier k10 springs I picked up off of carlos on moped army.
Powder coating stuff cause when you have a powder coating gun you want to powdercoat everything.
The finished product, I screwed up the cure time on one of the springs a little bit so the finish looks a little different, but I don't really mind.
It worked out quite well I'd say, with this headlight setup I think it's safe to say I'm obviously going to win every race ever.
Projects featured in this post: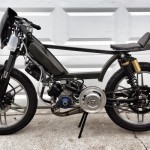 Viridian